Cognitive development is characterized by the way a child learns, interacts with the surrounding environment and acquires knowledge. As a parent, there are several ways in which you can encourage your child's cognitive development.
Toddlers are sensory learners who love to smell, touch and taste to better understand the world around them. It is important that toddlers practice cognitive and independence skills. Kid Scholars Academy, your preschool in Sugar Land, offers ways you can promote your child's cognitive and independence skills.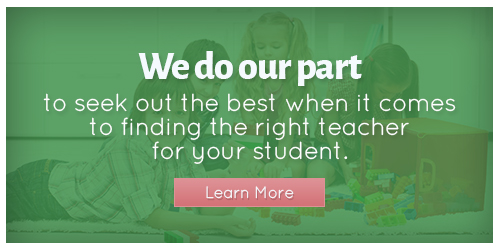 Lots of Games
Play a variety of games with your child to encourage creativity and problem-solving. Younger children will enjoy games like peek-a-boo and playing with blocks. As your child gets older, you can engage them in puzzles, board games and hide-and-seek.
Everyday Items
Playing with items you find around the house can be fun, educational and cost-effective. You can buy your child an expensive gift and notice that they prefer to play with the box it came in.
There are numerous household items you can utilize as learning toys for your child. A few things that will pique your child's interest include laundry baskets, masking tape, flashlights, the mirror and mixing bowls.
Field Trips
You can take your child on field trips to interesting places like the barbershop, the library, a museum and the farmer's market. These are places where your child can enjoy hands-on experiences. Ask your child about the places where you visit and listen to their reactions and responses.
Scavenger Hunts
Let your child pick their favorite color and encourage them to find that color in the house. If they pick blue, help them find the blue pillow on the couch, the blue painting on the wall and the blue vase on the shelf. Then, pick another color and do it all over again.
Follow the Leader
Toddlers love to imitate. Start off with something easy like clapping your hands, bouncing like a bunny and making faces. After a while, let your toddler take the lead and you can follow what they do.
Dance
Introduce your child to new rhythms, sounds and tempos. The best way to do this is by listening to a variety of music from many genres. Start off with a slow song, then switch to a little country and reach a peak with some rock.
Simon Says
Have your toddler follow your directions by playing a game of Simon Says.
Try Textures
Have your child create artwork using textures. Get a piece of poster paper and have your child glue cotton balls, pipe cleaners, pasta and dry beans on it. Write your child's name on a piece of poster paper in big letters and have your child fill in the letters with various textured items.
Play Dough
Play dough has immense potential for learning. It strengthens fingers in children and it teaches fine motor skills, hand-eye coordination and creativity.
Sand
Sand is great for scooping, digging, sifting and pouring. Your child will love playing in the sand.
Contact us to learn more about Kid Scholars Academy.