It's the last week of July. If you turn on the television or scroll social media, it becomes quite clear that we are in the midst of back-to-school shopping. The summer is short and in a matter of a few weeks, your kids will be back at school.
Back-to-school has become its own shopping season, almost like Christmas, only instead of shopping for gifts, you are shopping for notebooks, backpacks and pencils. Experts are predicting record spending for school supplies in 2019 with parents spending an average of nearly $700 per child.
Each year, the cost of back-to-school supplies continues to outpace inflation. Which means you will be spending more and getting less. It's easy to see why parents start sweating in July when the barrage of back-to-school ads start appearing.
Whether your kids are starting kindergarten this year or starting their senior year of high school, you can buy them everything they need without breaking the bank. Kid Scholars Academy, your preschool in Sugar Land, offers tips for back-to-school shopping.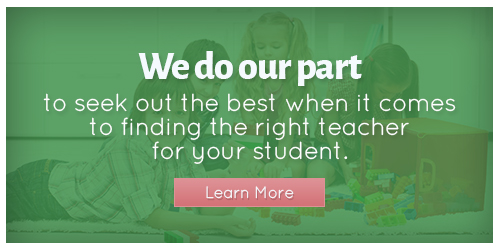 Buy Bulk
There are several school supplies that you should be buying in bulk including pencils, notebooks, glue sticks and paper. It might even make sense to go in with other parents and negotiate a group discount for the items you need.
Start Early
The best deals are available at back-to-school sales. These sales can start pretty early, as early as mid-July, so be on the lookout for ads.
Wants vs. Needs
Most school supplies, like pencils and paper, never go out of style. This means if you stock up on pencils that you got a great deal on, your supply could last a few years.
Now, your children won't care about using pencils bought last year, but they might not want to use the backpack they got last year in favor of a new one with a new character on it. And they certainly don't want a hand-me-down backpack from an older brother or sister.
You will do yourself a big favor if you buy school supplies without gimmicks. When you buy a backpack that has no characters on it, it can easily be passed down to younger siblings without much of a problem. School supplies should be necessary and useful as opposed to fun and fancy.
Do Your Research
Check around for the best deals. It might take some time, but it is well worth it. You might wind up getting supplies from a variety of places, like Walmart, Staples and Target, but you will save money.
Check the Dollar Store
You will be surprised at what you can find at a dollar store. At most dollar stores you can find notebooks and pencils as well as boxes of tissues and hand sanitizer at great deals.
Follow Your Favorite Store on Facebook and Twitter
Many stores send their loyal followers coupons and advance notice of big sales. If you want to save money on school supplies, it pays to monitor your favorite stores.
At Kid Scholars Academy, we ingrain in every student the values that you embody as a parent and encourage them to use these skills in their everyday interactions. Preschool is where brilliance begins. Contact us today.