Thanksgiving is a wonderful holiday for the entire family; it is also a holiday in which you will spend a lot of time setting up your house for company and preparing a big meal. As you prepare the house and get started on the Thanksgiving meal, it will be helpful if you could somehow keep the kids entertained.
Unlike Christmas, there are no gifts to open, no holiday programs to watch (unless your kids enjoy watching the Macy's Thanksgiving Day Parade or football) and no candy canes to savor on this holiday. Aside from the actual meal, Thanksgiving can be a pretty boring holiday for kids. Kid Scholars Academy, your preschool in Sugar Land, offers these fun Thanksgiving activities to keep your children busy.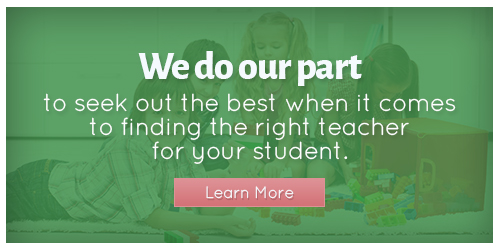 Turkey Trot
Most cities have turkey trots on Thanksgiving morning. These are usually short races that are perfect for the entire family. They are also a great way to burn calories that will be in abundance on this day and they will also help kids burn a lot of energy. You can also host your own short run for the family.
Decorate The Table
Your kids will love to help with the Thanksgiving feast by decorating the table. Letting them help set the table will fill them with joy and pride in a job well done.
You can go the extra mile by getting art supplies to create place cards, menus and dessert tags that your kids can design. The guests will absolutely adore them.
Get Them Into The Kitchen
Have your kids roll up their sleeves and delve into a few Thanksgiving Day recipes. There are many recipes you can find online that kids can help make. From dinner rolls to pies to candy, they will be proud of what they make and it will keep them busy and happy.
Thanksgiving Day Cards
Have your children pick out some printable Thanksgiving Day cards and have them decorate them. Family members will enjoy getting these cards and your kids will love wishing them a happy Thanksgiving.
Research Your Family Tree
There is no better time than Thanksgiving to help your kids learn about the history of your family. With all of the relatives around, children can dive into genealogy and fill up a printable family tree.
Play A Game Of Football
Watching football can be boring for young children, but playing football is exciting and fun. Get the children away from the television and into the fresh air by striking up a game of touch football. It is a memorable way to spend the day.
Have A Pumpkin Hunt
An activity that is a blast for toddlers is a mini pumpkin hunt. You can hide one or more mini pumpkins around the house or yard and let the family loose. It is just like an Easter egg hunt, but with an autumn twist.
You can also hide items like dried corn, apples and gourds and play "fill the cornucopia."
These are activities your children will be talking about when they get back to Kid Scholars Academy after the holiday.