On average, a typical American child will spend about seven hours or more in front of a screen. This is compared to an average of four to seven minutes a day in unstructured outdoor play.
There are several ways in which today's childhood differs from the last generation. One of the most abrupt and disturbing contrasts is the amount of time spent outdoors. There are several reasons for the discrepancy including electronic devices, concerns about sun exposure and a marked increase in scheduled indoor activities. For some families, a lack of outdoor safety has them keeping their children inside.
It's not just children, adults are spending more time indoors as well. And it is not good for your health. Kid Scholars Academy, your preschool in Sugar Land, offers reasons children need to lay outside.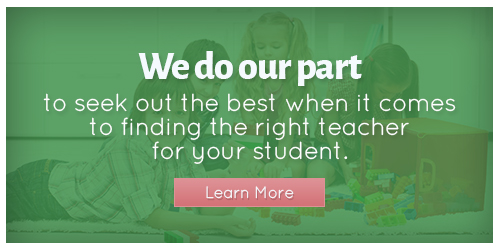 Nature Appreciation
The world is changing at a very fast rate and not always for the better. If a child grows up never having to see animals in their natural habitat, playing in a river stream or climbing a mountain, they may never understand what there is out there that can be lost.
Socialization
Children need to know how to work with others, cooperate, make new friends and how to treat others. If they only interact in controlled situations in structured settings, in no way can they learn everything they need to know.
Taking Risks
Children must take risks. As a parent, this makes you very nervous because you want to keep your children safe. But if you keep your children in bubbles, they will grow up not knowing what to do in certain situations.
Sheltered children don't have the confidence or courage it takes to face life's risks.
Exercise
Children should be active for at least one hour every day. One of the best ways to get this accomplished is by playing outdoors. There is nothing wrong with getting exercise indoors, but sending them outside will do them a world of good.
Reduced Stress
Much of outdoor play involves physical activity, a sense of freedom and thrilling moments. All of this adds up to a boost in endorphins, which helps lower stress levels and reduce anxiety.
One study found that simple acts of touching dirt, playing with worms or creating mud pies can be beneficial. Mud pies and worms make us happy.
Physical Development
Studies have shown that kids who play outdoors a lot are leaner and healthier than children who are stuck inside all day. Hanging out on the monkey bars makes kids strong, healthy and improved fine motor skills.
Creativity
Studies show that unstructured outdoor play has kids thinking more freely. Outdoor play can teach children to push their boundaries and become more confident. There is nothing wrong with taking risks, that scab on your child's knee is a badge of honor.
Sunlight
You don't want your children to spend too much time in the sun, but they do need their dose of vitamin D.
Contact Kid Scholars Academy to learn more about our daycare.