In 2017, it was reported that 52,000 children under the age of six were treated at emergency rooms for poisoning. That is a pretty scary number and one that probably has you a bit concerned.
Accidental ingestion of a toxic substance occurs for many reasons. For example, poisonings occur because packaging is not childproof, packaging looks too kid-friendly, easy access to toxic substance and kids who are naturally just plain curious.
Close to 20% of all accidental ingestions involve the medications that grandparents take. There are also cases in which children have been accidentally poisoned when their medications were incorrectly dosed.
And while much has changed over the years concerning children and poisonings, thanks to products like childproof caps, parents still play a very large role in ensuring their children are safe.
Well over 90% of all poisonings occur in the home. Most of them happen in the kitchen, bathroom or bedroom. It is important that you do what you can to prevent poisonings.
Kid Scholars Academy, your daycare in Sugar Land, offers these tips to help prevent poisonings.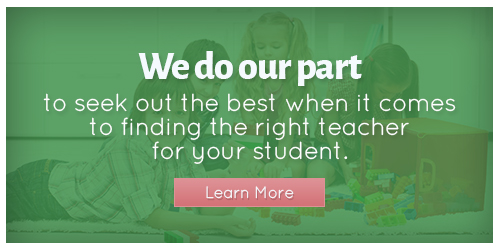 Keep Products in Their Original Packages
Many people have a habit of putting products in different containers. For example, you might pour window cleaner in a different spray bottle for convenience. This is not a good idea as others might not know what is in the container. So don't replace original containers with other cups, bottles, sprayers or other household containers. And certainly don't put any products in food containers like Tupperware.
Don't Mix Chemicals
Mixing some chemicals can result in a deadly combination. For example, mixing ammonia and bleach creates a toxic gas. So don't mix chemicals.
Check the Seals, Again
Before putting away that bottle of bleach or aspirin, double-check to make sure the lid is closed and properly sealed. Even if you know you just checked, check again just to make sure. It only takes a moment to double-check and ensure the lid is tight and secure.
The Dangers are Real
It is easy to shrug off the dangers of some products. For example, you might not think it is a big deal leaving dog shampoo out in the open. But never underestimate the mind of a curious child. Dog shampoo smells good and is colorful, so it might just be worth a taste.
Teach Your Children
It is important that you have several conversations with your children about the risk of poisonings. They need to know that chemicals and medications can be dangerous and to steer clear of them at all times. They should never touch or consume anything they know nothing about.
Read Labels
Whether you are giving your child their prescription medication or an over-the-counter medication, always read all of the labels first and follow the directions very carefully.
If there is something you are concerned about, even a minor detail, call your pharmacist or your doctor and talk to them.
Disposing of Old Medications
If you have any medications in your home that are expired, never used or no longer needed, they need to be properly disposed of as soon as possible.
Mix the medications in something inedible like cat litter or used coffee grounds and put them in a sealable bag. In doing this, you limit the chances that someone will consume it.
Put Things Where They Belong
Put all chemicals, medications and cleaners away right after you are done using them. Once you are done cleaning the windows, put the window cleaner in a safe place where children can't get to it.
Never leave cleaners, chemicals or medications out in the open where kids can get to them.
Should your child ingest something that they shouldn't, call the emergency poison hotline right away or dial 911 for assistance. Make sure you have the victim's age and weight when you call and try to have the container of what was ingested with you.
Our mission at Kid Scholars Academy is simple, we want your child to excel in every possible way. We provide a nurturing approach to learning so they can develop socially, emotionally, physically, and academically without restriction. Preschool is where brilliance begins. Give us a call or stop by today.