Whether it's a rainy day or it's just too cold to go outside, kids need to play inside for the day sometimes. But that doesn't mean they will be running through the house screaming or sitting on the couch all day watching television. There are plenty of activities that kids can do when they are stuck in the house for the day.
The only thing more unpredictable than children is the weather. When the sun is out and the temperatures are warm, you can send the kids outside to play. Their moods are brightened and their spirits are high as they run around soaking up the sun and gulping down that fresh air.
But when the storm clouds gather and the rain falls, parents start to panic. This means they need to bring the kids in for the day. What will they do? Kid Scholars Academy, your daycare in Sugar Land, offers indoor activities to keep kids busy on rainy days.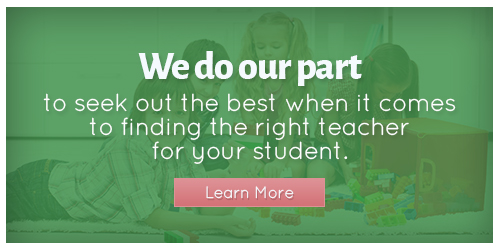 String Beads
Beading for children has a lot more potential than you might think. There are so many projects you can do with beads and they are all fun. You can make a necklace or bracelet or you can have your kids string beads that can hang from the ceiling lamp in their room.
Make Dessert
Most kids are very interested in cooking and will jump at the chance to help in the kitchen. Hanging out in the kitchen making a dessert is a fine way to spend the afternoon indoors. You can choose something simple to make, like cookies, or you can tackle a cake you are willing to make from scratch. Your children will have a blast and be sweetly rewarded when the goodies come out of the oven.
Fun in the Name of Science
Do a little research online and you will discover a great number of science projects you can do in the comfort of your own home using common household items. In addition to having a lot of fun making a Mentos volcano, your kids actually learn something.
Create Scrapbooks
Children can be nostalgic about events in their lives. They also love to reminisce about all of the fun things they have done. So work with them to create something that can hold these precious memories.
Younger children will have fun collecting photographs and other items to place in the scrapbook. Older kids can do a scrapbook that tells their life story. You can even have them create a scrapbook online that can be shared with friends and family.
Puppet Show
Kids are born performers and will take any opportunity to showcase their many talents. Even shy children will jump at the chance to perform in a puppet show at home.
Your job is simple; you must help your kids create puppets and a stage to launch the performance. The kids can collaborate with each other on the type of play they wish to present. They might even ask you to be in the play as well.
Blanket Fort
All books and toys are better when they are played with or read under a blanket fort. When the weather is keeping the family indoors, break out the blankets and construct the best fort ever.
Your kids will stay occupied for hours playing and reading in their fort. All you need to do is pack a lunch for them to enjoy in their fort.
Scavenger Hunt
Treasure hunts are fun, but they can be labor-intensive. Scavenger hunts are far easier to set up and implement. You can make a checklist for the items you hid and make the scavenger hunt last as long as you desire.
Sleeping Bag Wrestling
Clear out a big space in the living room and have your kids put sleeping bags over their heads and have them wrestle. Of course, you will referee the match and make sure everyone has fun and nobody gets hurt.
Name That Tune
Play bits of your children's favorite songs to see if they can guess them. They could be a song they hear on the radio or you can use songs from their favorite television shows.
You could also enroll your toddler in preschool or daycare at Kid Scholars Academy and let us entertain during bad weather. Give us a call today.