Nothing is cuter than a baby. And nothing is more curious than a baby.
The world can be a dangerous place for a baby on the move, and so can your house. Before your little tyke takes to crawling all over the place, you need to babyproof your home. Your little explorer is super curious and will want to cover a lot of ground, so you need to be thorough.
Kid Scholars Academy, your daycare in Sugar Land, offers tips on babyproofing your house.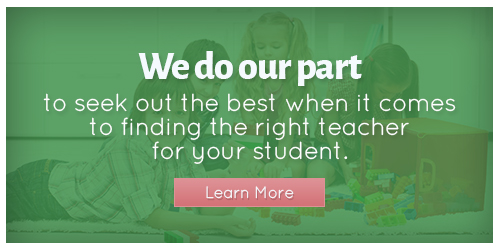 Get on a Whole New Level
That is, get on your hands and knees to share the view of your baby. After spending a few minutes at their eye level, you will get a better perspective of what needs to be done.
As you go through your home on your hands and knees, take note of what is in arm's reach and what needs to be blocked or moved.
Start in the Kitchen
Take a look around your kitchen and you will likely suffer a little anxiety. That is because your kitchen is a dangerous place for a baby. Take a deep breath and think about the knives, open flames, poisons, ovens and other dangers that lurk in your kitchen.
You can spend a lot of money on gates, latches and other gadgets specifically designed to keep baby safe, but there are cheaper and easier ways to babyproof your kitchen. If you rearrange your kitchen so that anything dangerous is stored in cabinets that are out of reach of baby, you should be good to go.
The only things you should store in the bottom cabinets are baby-safe pots and pans.
Your Living Room
Your baby will be spending a lot of time in the living room, so make sure it is a safe place to be. You need to be storing knick-knacks and other small items out of reach. If you don't have cordless blinds, tape back any blind pulls as they are a strangulation hazard.
Corner guards come in handy if you have end tables or a coffee table with sharp edges. Extension cords should be taped down and make sure your outlet covers are in place.
Lastly, make use of anti-tip straps and don't forget to babyproof your television.
Your Bathrooms
The dangers in your bathroom include razors, medicines and soaps, all of which should be stored out of reach of the little one. You might also want to consider a toilet lock if your baby is fascinated by swirling water.
Around the House
At around 15 months, kids are fascinated with turning knobs and other things. They will get into the bathroom and turn on the hot water. It is important to set the thermostat on your water heater to less than 120 degrees.
It is suggested you use an old toilet paper tube as a small object tester to help determine what objects are a choking hazard. If an object can fit in the tube, it is a choking hazard.
We do our part to seek out the best of the best when it comes to finding the right teacher for your student to ensure quality education with a simple focus on discipline, respect, and above all learning. Contact Kid Scholars Academy today.