The first day of kindergarten is marked by adorable photos, texts to family and friends with crying emojis and children afraid to go.
On the first day of kindergarten, you aren't sure who is more nervous, you are your child. Starting school can be a stressful time and you have to be prepared for trepidation, excitement, fear and anticipation. And you have to prepare for how your child feels as well.
Use these summer weeks to prepare for this significant step in your child's life to ensure it goes as smoothly as possible. Kid Scholars Academy, your daycare in Sugar Land, offers tips to prepare your children for kindergarten.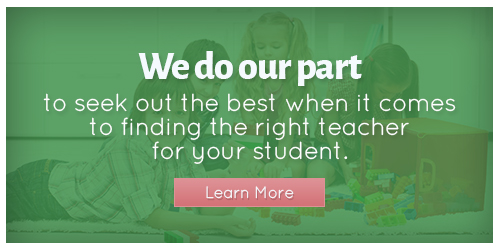 Figure Out Logistics Ahead of Time
Before school begins, make sure you find out things like drop-off points, parking procedures and bell times. This information makes it less stressful for the parent and less likely to get flustered in front of the children.
Remind your children you will be there after school to pick them up and encourage them to have a good day.
Find a Transitional Object
Find your child a transitional object to use as the proverbial security blanket. It is wired into young children to attach themselves to soothing objects when their significant adults aren't around.
This could be anything from a favorite stuffed animal to a shirt or even a photograph of mom and dad.
Visit the Classroom
Before school starts, set up a time that you and your child can visit the classroom to get a little better acquainted with it. Don't forget to locate the restrooms and it is a good idea to let your child use it. And don't forget to tour the lunchroom and playground.
Prepare a Cheat Sheet
Prepare a small note with notes and a picture of your child for the teacher. Make some notes on it about your child including nickname, allergies, medical conditions and interests.
Talk About It
In the weeks leading up to the first day of school, you need to start talking about how the routine will change. It is important to let children know if their bedtime will be changing as well as their breakfast schedule and other routines.
But also don't forget to talk about how much fun this new experience will be. Tell them they will have fun and make new friends.
Find Some Resources
Go to the library or visit Amazon and shop for books about the first day of school, there are plenty of them out there. There are several books for both you and your child that help explain the experience of kindergarten.
Make the First Day Special
On the first day of kindergarten, prepare a special breakfast, pack a super cool lunch and hide a fun note in it. You can even expand on that and have a special dinner the night before.
Be Chatty
In the weeks leading up to the first day of kindergarten, make sure you talk about it often with your child. The more you tell them it will be fun and fine, the better they will feel about it.
Contact Kid Scholars Academy about our preschool program today.