Parents worried about putting very young children into a daycare can breathe a sigh of relief. Children who have high-quality care at a daycare center see academic benefits that last through high school.
In fact, there are a number of benefits children who attend daycare enjoy.
The moments and events that your children experience during childhood form a critical foundation for later relationships with family members, peers and friends. The basic foundation blocks of learning and socialization take place when children are quite young.
It is this very reason why parents consider enrolling their kids in daycare. Daycare is a viable option for parents who work and need someone to care for their children while they are away. Kid Scholars Academy, your daycare in Sugar Land, offers the benefits of daycare for children.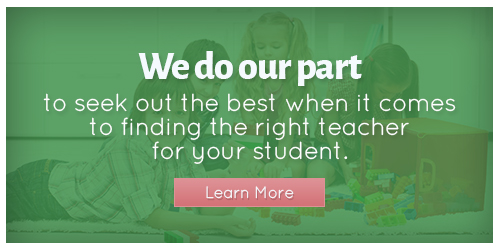 Better Behavior
Daycare provides children with the opportunity to socialize and play with other children. It is important that children learn at an early age how to become team players. They learn how to play together, share and learn together while their minds grow and their personalities emerge.
A new study confirms that children who attend daycare actually exhibit better behaviors than children who did not attend. Children who attend daycare for at least one year demonstrated fewer peer-related difficulties and better social skills.
Attending a daycare may also improve children's emotional and cognitive development as well as prevent emotional difficulties later in life.
Independence
Attending a daycare will help your child develop independence. In a daycare setting, children get used to not having parents or other adult family members around. They are forced to rely on teachers and themselves.
Children in daycare are encouraged to practice independence by putting their own shoes on or picking up their toys.
Smooth Transition
Children who are enrolled in a daycare will find the transition to kindergarten much easier. Teachers in daycare use play and other engaging activities to help introduce children to the fundamental concepts of letters and numbers. This helps children adjust to a more formal setting that kindergarten provides.
College Degree
A 30-year study conducted by the University of North Carolina at Chapel Hill found that infants enrolled in daycare were four times more likely to have earned a college degree. They also had significantly more years of total education than their peers who did not attend daycare.
Stay Employed
Kids in daycare are more likely to have consistent employment than their peers who didn't enroll in daycare. So daycare kids are more likely to hold down jobs as adults.
Communication
A daycare environment includes other children of various ages and stages, which is an excellent way for your child to learn how to effectively communicate. Some children at the daycare will be quiet and communicate non-verbally while others will be chatty and very talkative. It is the perfect environment to learn communication.
Increased Confidence
Children in a daycare setting learn to feel comfortable and confident in social settings. This will definitely benefit them throughout their lives. Learning valuable interpersonal skills at a young age helps kids build their communication skills and self-esteem.
Fun and Structure
It is good for kids to be introduced to a structured environment that will help them play well with others and make friends. Teachers don't constantly correct children, they patiently and consistently coach them and encourage appropriate behaviors which lead to better outcomes.
Cognitive and Language Skills
From the age of 3 to the age of 7, a child's vocabulary will grow significantly, from 900 words to 2,500 words. In this time frame, words and sentences become more complex.
Daycare exposes children to a setting that is rich in language. Teachers expand language skills by asking children questions that require thought-provoking answers.
When it comes to cognitive skills, daycare centers engage children with activities that are hands-on and challenge their minds and invoke questions.
Healthy Eating
When daycare workers sit and eat healthy foods, the children under their care are far more willing to give it a try. Daycare workers will also talk about the healthy foods that they eat. A willingness to try more foods and healthy foods while they are young will pay off when they grow up because they tend to keep these healthy habits.
Contact Kid Scholars Academy for more information about enrollment.