You are a parent with a lot on your plate. You probably have a job, perhaps two, or maybe you are furthering your education and taking courses at the local college. There are any number of responsibilities you have that require you to find child care.
Most parents are familiar with daycare, but the best option for children is a preschool. For many children, a preschool will be their first experience with other children and teachers in a structured setting. It is the perfect opportunity for them to learn about everything from sharing to following instructions. And that is just the beginning.
Kid Scholars Academy, your daycare center in Sugar Land, offers reasons why your child should enter an early learning center.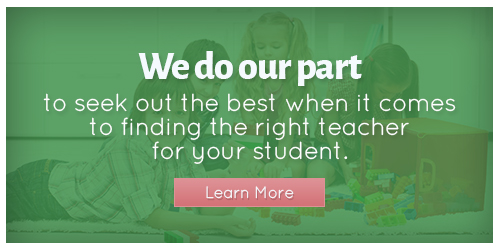 Encouraging Curiosity
Early learning centers use your child's own interests and ideas to foster curiosity. Even a surprising event can be used as an opportunity to learn.
Children have highly active imaginations and use make-believe to play and learn. Teachers use a child's imagination to fuel engagement and curiosity.
Promotes Language and Cognitive Skills
Between the ages of three and five, your child's vocabulary will grow from under 1,000 words to nearly 3,000 words. In this time, their sentences will also become more complex. An early learning center will expose your child to a language-rich environment.
Teachers help expand language skills by asking thought-provoking questions and through activities like telling stories and singing songs.
Preparing Children for School
There are many parents who look to preschool as a way to help prepare their children for elementary school. An early learning center is not a babysitter. A quality preschool gives children the tools they need to succeed in elementary school and beyond.
Finding Answers
Your children will start asking some pretty funny and wonderful questions by the time they are four. They want to know everything including where the water goes after it rains and what causes rainbows.
There will be questions that you have no idea how to answer. This is where a preschool will make your job as a parent easier. Teachers teach your children to find answers through exploration, conversation and experimentation.
Managing Behavior and Emotions
Self-regulation, the ability to manage one's emotions and behavior, is a very important skill to foster in children. This isn't just about what not to do in a certain situation, it's about what to do in the situation as well.
Teachers will teach your children how to be learners, how to deal with difficult emotions and how to interact positively with their classmates.
Learning to Take Care of Themselves
As your child grows, they learn to take care of themselves and to help others. Teachers appeal to a child's desire to engage in the real world. Children will be expected to wash their hands before mealtime, put their toys away and put their belongings in their cubby.
Teachers also encourage children to view themselves as a resource for other children.
For more information about our preschool program, contact Kid Scholars Academy.